ProducePay, a financial technology company, recently announced it will raise $43 million in funding to help build an agricultural trading exchange. This follows the company's mission to create digital solutions for small and medium-sized farmers. This new development is the latest in a series of investments made into the agtech market, and could potentially revolutionise the agricultural industry. Let's take a deeper look into this new development and explore the implications.
Overview of ProducePay
ProducePay is a California-based ag-tech (agricultural technology) startup that provides financing solutions for farmers to better manage their cash flow. The company recently announced the launch of their new ag trading exchange, which is set to become the world's largest open agricultural market, raising $43 million from several top investors worldwide.
ProducePay believes that by creating an open and accessible platform, they can reduce food waste, increase efficiency and transparency in how food is traded and bought, and provide more fair chances for farmers to make money. This will be accomplished by eliminating paper contracts and third party intermediaries who add cost to the transaction. Instead, the transactions are done in real-time on a blockchain basis, ensuring absolute trust throughout the process and visibility across the whole supply chain—from farm to market.
ProducePay promises real-time tracking of stock movements through their warehousing solution and access to liquidity in markets with limited financial support currently available for small producers with volumes lower than what investing banks require as entry barriers. Farmers will have access to capital from large buyers such as grocery chains who have previously had problems doing business directly with many of these growers because of perceived risk in payment schedules. The platform will allow ProducePay users to insure themselves against future price drops or input cost changes by hedging against these fluctuations with futures contracts through their trading exchange. With this product, producers can secure loans or lines of credit based on estimated revenue generated at harvest time instead of filing applications riddled with lengthy paperwork or pledging assets in a secured loan agreement often required by traditional lending forms .
The massive injection of capital from investors around the world signifies the potential opportunity lies ahead for ProducePay's revolutionary solution which looks set to revolutionise agriculture trading practices across different sectors including retail and wholesale produce channels in local markets around the globe
Overview of The $43 Million Raise
ProducePay, a venture-backed agtech startup, recently announced that it has raised $43 million in additional funding. This round was led by RZC Investments, the lead investor in ProducePay's pre-seed and seed rounds. Also included in the round were return investors Costanoa Ventures and Core Innovation Capital and new investors Revolution Ventures and Encore Ventures.
With this capital infusion, ProducePay plans to expand its global footprint and create an all-in-one digital financial exchange for produce trading. The platform provides farmers with access to capital to cover expenses like fertilisers and labour, selling their crops unseen directly to buyers worldwide through forward contract trading at better-than-market prices.
ProducePay's platform is used by farmers of all sizes on six continents worldwide. It aims to empower people working in the food system to be financially secure while producing food sustainably for global consumers. The company also offers opportunities for buyers looking to source a more diverse range of products directly from growers while reducing costs associated with transaction fees and supply chain disruptions associated with traditional procurement practices.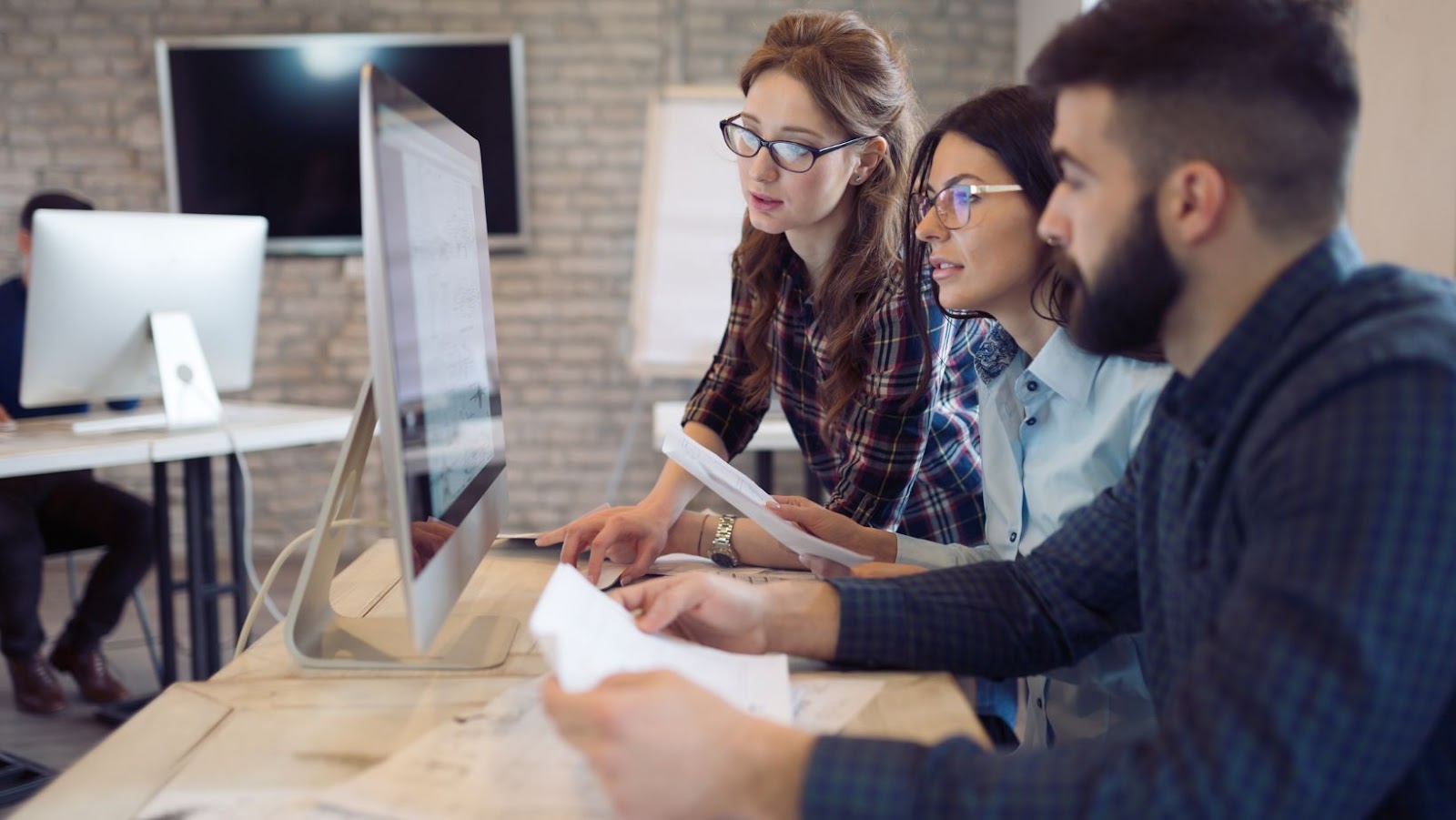 More specifically, ProducePay plans to use the new funds for initiatives that support smallholder farmers around the globe, develop infrastructure that creates price transparency across the ag sector through its proprietary Marketplace Financial Exchange (MFE) platform, comply with local laws globally as it expands its operations and increase education about ProducePay's services within supply chains worldwide.
What is ProducePay?
ProducePay is a startup that is revolutionising the agriculture industry with the help of its cutting-edge technology. It is working on a platform that will enable farmers to quickly and easily access capital, while at the same time providing buyers with an efficient and secure way to purchase produce. In addition, the company recently announced that it had raised a total of $43 million to build an online ag trading exchange. Let's look deeper into what this means for the ag industry.
Role of ProducePay in the Produce Industry
ProducePay is an agricultural finance and trading exchange platform that focuses on providing services to the produce industry. The company, launched in 2016, has developed a technology platform that enables buyers and sellers in the produce industry to trade seamlessly and track produce from the farm to the consumer. The ProducePay platform is built on blockchain technology, allowing faster and more secure data transfer and transactions accounting.
In addition to providing a secure online trading system, ProducePay also provides a lending service for producers who need urgent capital. Producers can borrow money against partial invoices or entire shipments of goods at favourable terms. They can then purchase vital materials like fertiliser or seedlings with confidence knowing ProducePay will be there if they need capital in a pinch. In addition, ProducePay's marketplace model allows producers to better manage their inventories by buying what they need when prices are lower.
ProducePay's innovative platform aims at improving transparency throughout the supply chain by leveraging blockchain technology to record transactions securely while also allowing buyers and sellers real-time visibility into shipment status updates such as temperature monitoring during transit or quality control assessments before delivery. This improved transparency ensures that each party involved in a supply chain transaction is held accountable for their part in the process. This further improves trust between parties, leading to higher business efficiency and improved investment returns (ROI).
ProducePay's Mission
Tired of hardworking farmers and producers being exploited, Sergio Rodas created a platform to revolutionise the traditional agricultural system. His mission became clear – ProducePay must create an open, transparent system for farmers and buyers by creating an online trading exchange to streamline the entire process.
ProducePay will provide agribusiness customers with improved access to various agricultural goods and services and increased transparency throughout the supply chain. Its electronic trading platform boasts smart contract capabilities that offer more secure, automated transactions while enabling more efficient inventory/order management and optimization. Additionally, its patent-pending technologies act as a "matchmaker" between buyers and suppliers, reducing transaction fees and costs for both parties. This ultimately permits ProducePay's users to become more profitable in their respective markets at discounted costs.
Moreover, ProducePay's unique financial solutions are revolutionary in what they offer small farmers who often don't have access to disparate banking systems or easy credit access that other major producers may have. For example, its long-term financing tool allows buyers to finance deals without having direct access to capital or having severe credit limitations holding them back. This can significantly reduce the cost of doing business while providing farmers with larger payouts and steady cash flow they haven't been accustomed to in prior scenarios — truly bringing an innovative interface into the world of global agriculture trade.
ProducePay Raises $43 Million to Build Ag Trading Exchange
ProducePay is raising a $43 million Series B round of financing led by Kleiner Perkins. The money will be used to build a blockchain-based agricultural trading exchange. This platform will provide farmers, buyers, and service providers in the agtech space the ability to connect securely and transparently. Let's take a closer look at why ProducePay is raising this funding and how it will help the agtech industry.
Expansion of the ProducePay Platform
ProducePay, an agricultural payments and trade platform, is raising $43 million in a Series C funding round to expand its digital platform and provide better access to capital for farmers. This infusion of capital will enable the ProducePay platform to accelerate its development of a global agricultural trading exchange (ATE) that will enable farmers, produce handlers, retailers and processors to collaborate on creating trade opportunities and pricing strategies with an innovative use of blockchain technology.
The ATE is designed with several key features which include:
Digital Engagement: ProducePay ATE will give producers more control over the marketing of their products. It will allow them to interact with sales agents and buyers in real time while having greater visibility into market conditions
Risk Management Tools: Producers can use the ATE's risk management tools to minimise their exposure to price volatility by monitoring market conditions on an ongoing basis
Automated Tracking & Reporting Solutions: Streamline traceability by leveraging blockchain technology capabilities such as smart contracts. This provides producers with improved visibility into post-sale data which make future negotiations easier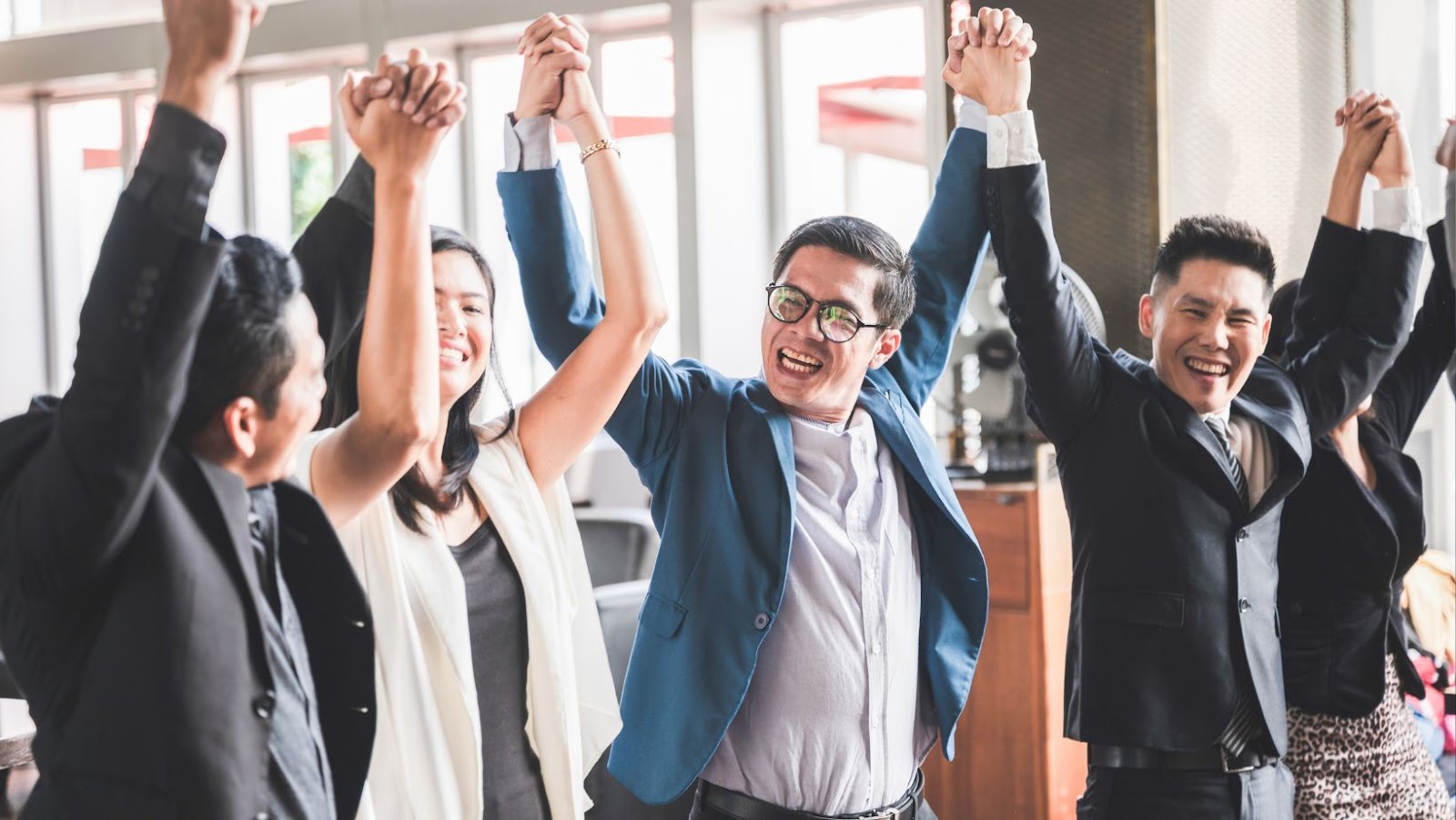 Ultimately, this raise allows ProducePay to accelerate their mission of creating a truly digital marketplace for agricultural commodities that gives producers unprecedented transparency and control over marketing without sacrificing access or liquidity from buyers or other stakeholders in the supply chain.
Expansion of ProducePay's Ag Trading Exchange
ProducePay, an agricultural trading exchange, recently reported a Series B funding round of $43M. This investment was funded by strategic investors including Li & Fung and Truss Bridge Capital, who come with deep networks in the agribusiness space. ProducePay's mission is to increase farmer incomes by bringing price transparency and liquidity to the produce market. With this additional funding, ProducePay plans to build out its ag trading exchange so that it is more accessible for farmers around the world.
They'll do this by creating a mobile-friendly platform to assist farmers in quickly finding buyers for their produce. They will also expand into new countries and launch new products specifically designed to meet the needs of both small-holder and large-scale farmers. Through its network of suppliers, ProducePay will also be able to help ensure that farmers receive fair wages for their produce without having to rely on middleman or bank loans. The platform will also provide buyers with real-time data insights on supply and demand that help them make better purchase decisions.
Ultimately, ProducePay aims to create a sustainable agricultural economy by empowering small-holder farms through its network of buyers and suppliers while eliminating inefficient practices that diminish farmer earnings. This would allow them to sell their produce at market prices immediately – no waiting time or banks needed – leading to higher earnings per acre yielded and an increase in total farm income over time.
Benefits of ProducePay's Ag Trading Exchange
ProducePay is raising $43 million to build an innovative ag trading exchange. This exchange will help improve the efficiency of the ag industry by providing growers and traders with a single platform where they can buy and sell agricultural products. It will also offer numerous benefits to its users, including increased transparency, real-time price negotiation, and secure payment processing. First, look at some advantages of ProducePay's ag trading exchange.
Improved Access to Capital
ProducePay's ag trading exchange (ATE) is designed to give small and mid-size farmers improved access to capital. The platform will allow farmers and food suppliers to buy, sell, finance, and manage their inventories easily and transparently in a centralised hub.
ProducePay is raising $43 million from GFR Fund, Finistere Ventures, Plug & Play Ventures, and the 1% Fund to build the ATE. According to Cofounder Tejal Miglani: "Raising the most money for agtech this year allows us to build out our financial infrastructure in a way that reduces current costs involved in buying and selling food produce across geographies."
The ATE will reduce barriers of entry for smaller businesses who want access to financing but lack the necessary capital or credit score and offer them an easy way of getting faster payments on their produce when they need it. The improved access would also help farmers avoid losses due to spoilage of produce because ProducePay can make sure they're able to move produce around quickly through its logistics partners without losing quality.
ProducePay ATE will benefit farmers and its customers by offering them a direct relationship with their food supplier/farmer alongside traceability benefits, which are increasingly important in today's digital-first world. In addition, the improved access ensures a fast turnaround time for customers who can order ahead of schedule reducing production costs. This could result in increased profits for those supplying fresh fruits and vegetables not just through lower collaboration costs but also through higher yields from better forecast accuracy enabled by quick payment settlements for products received or sold at any time that match what was projected earlier .
Improved Visibility of Produce Prices
ProducePay's ag trading exchange allows farmers and suppliers to play in the produce market to gain improved pricing and product availability visibility. In addition, the exchange will help connect multiple buyers with multiple sellers more efficiently than ever before, increasing buyers' and sellers' access to the produce market. It also makes it simpler for farmers to access funding when needed by reducing the hassle of sourcing financing elsewhere.
The improved visibility afforded by the ProducePay trading exchange will help farmers, suppliers, buyers, and other market stakeholders predict market fluctuations more accurately. By connecting them in real time on a secure platform, ProducePay provides invaluable data and various insights that can be used towards making better decisions regarding stocking levels and price changes to capture opportunities in changing dynamics of customer demand or new customer arrivals.
Overall, ProducePay's ag trading exchange aims to modernise how products are exchanged between buyers and sellers at all tiers of the produce industry while building a community that helps streamline processes, improve prices accuracy while promoting transparency across all parties involved.
Improved liquidity
One of the most significant benefits that ProducePay's ag trading exchange will bring to the food industry is improved liquidity. By providing an open marketplace to facilitate the buying and selling of food products, ProducePay will be able to help farmers, distributors and other sellers improve their cash flow in a time of historic low liquidity. This liquidity will greatly impact farmers' ability to move goods quickly, helping reduce risk and increase profitability. Farms and distributors will also benefit from comparing quotes from different buyers and sellers on the same platform, enabling them to make smarter decisions that maximise profits. Additionally, through its credit products, ProducePay seeks to create more financial flexibility for farmers by allowing them access to working capital loans to continue their operations without relying on traditional financing options.
Conclusion
ProducePay's new $43 million capital raise shows that the agriculture industry is entering a new era and embracing technology to streamline its trading process. By investing in an ag trading exchange, ProducePay stands to be one of the major players in the future of agriculture and food supply. As the industry continues to modernise, the future of ag trading exchanges looks promising.
Summary of ProducePay's $43 Million Raise
ProducePay is a financial technology company with a vision to provide equitable access to capital for farmers and seamless payments for agricultural transactions. With the $43 million raise, the company plans to build an ag trading exchange for produce sellers and buyers, essentially creating an online marketplace where farmers and buyers can have more direct access to each other. This platform would help improve the transparency and efficiency of agriculture trading, allowing buyers and farmers to make purchases and sales faster, easier, and safer. ProducePay will help eliminate risk associated with traditional food buying methods by providing capital to farmers and safe payment systems for buyers. Moreover, this online platform also allows traders to compare prices from various producers giving them better control over their purchasing decisions. With this new source of capital, ProducePay hopes that traders in developing countries will gain more access in its global produce market while offering other services such as analytics tools that would improve the efficiency of farmers and buyers alike.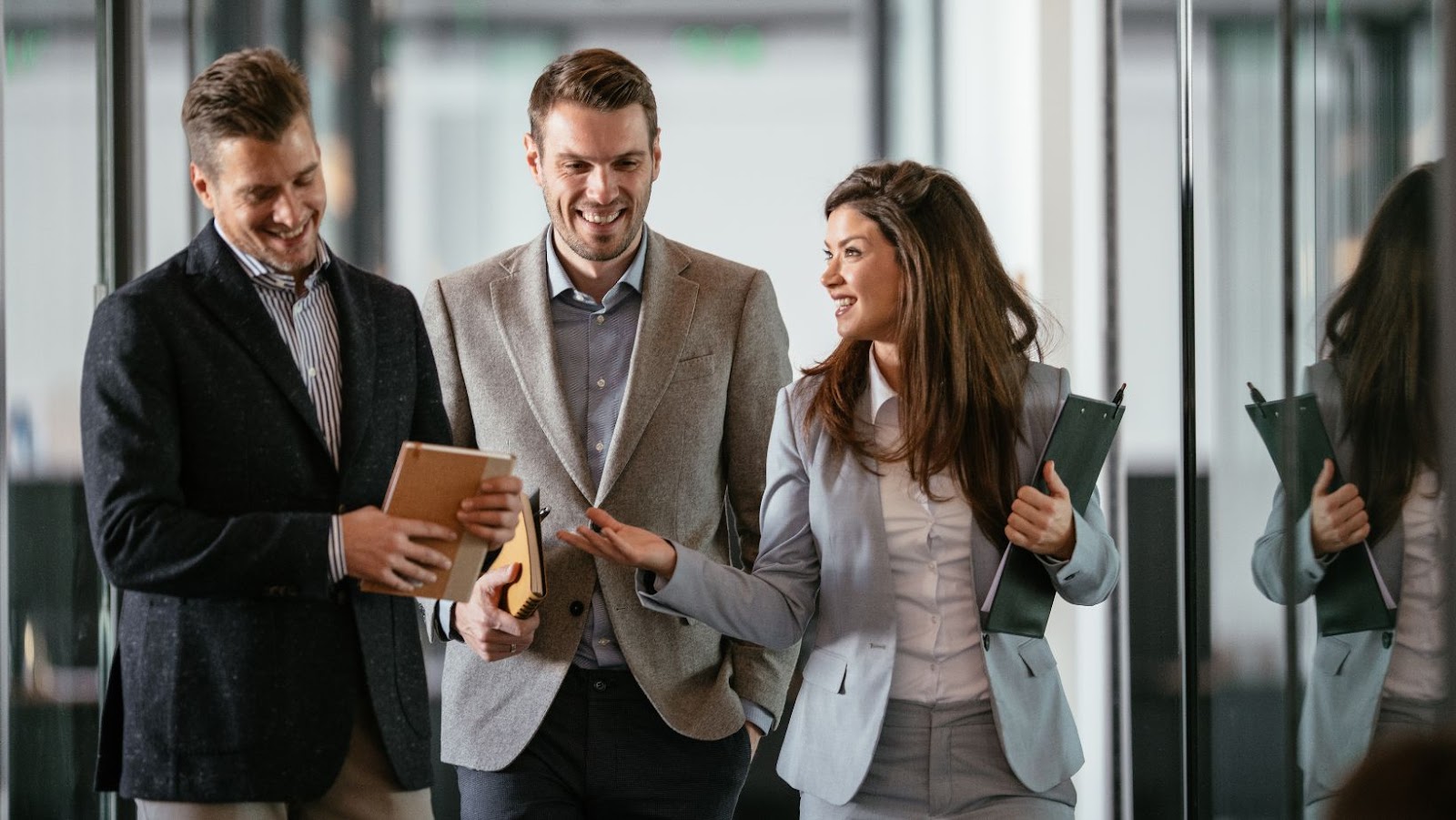 Overall, this fundraising round offers ample potential for ProducePay's growth taking it one step closer towards its mission of revolutionising how produce is bought and sold across the globe.
Implications of ProducePay's Ag Trading Exchange
ProducePay's ag trading exchange has the potential to revolutionise how small and mid-sized farmers can access finance and trade marketplace for perishable commodities. In addition, this new ag trading exchange enables farmers to access better pricing and shorter purchase terms than in the past, which could ultimately improve the health of the agricultural industry.
The ag trading exchange allows farmers to list their produce on ProducePay's platform and purveyors to purchase or trade it more efficiently. By instantly providing buyers with a broad selection of inventory on an online interface, they can take advantage of new opportunities previously unavailable in more traditional exchange methods. Additionally, with access to advanced payment processing solutions, both sides of the transaction benefit from faster payments and closer relationships.
In addition, ProducePay's ag trading exchange has the potential to create a more equitable playing field for farmers by connecting them directly with buyers without needing any intermediaries or middlemen along the supply chain. This could increase competition among buyers and enable farms to receive better prices for their products while giving purveyors a reliable source of high-quality products.
In summary, ProducePay's ag trading exchange offering presents many potentially beneficial implications for both parties within agricultural transactions: increasing efficiency by streamlining marketplaces; providing improvement in payment processing; and creating an equitable playing field between buyers and sellers. These advantages could benefit those currently involved in these transactions and create new opportunities for further engagement within agricultural communities worldwide.
tags = producepay company, fresh produce, fresh food, fresh crops, fintech like business, trading exchange to sell perishable fruits and vegetables, producepay series g2vp los businessjournal, producepay series g2vp angeles businessjournal, producepay 43m series angeles businessjournal, producepay 43m series g2vp businessjournal, producepay 43m series g2vp los businessjournal, producepay 43m los angeles businessjournal, producepay g2vp los angeles businessjournal, producepay series g2vp los angeles businessjournal, producepay 43m g2vp angeles businessjournal, producepay los angeles businessjournal, producepay g2vp los businessjournal, producepay 43m g2vp los businessjournal, producepay series g2vp businessjournal, producepay 43m series businessjournal, producepay 43m g2vp businessjournal, producepay g2vp angeles businessjournal, producepay 43m 300mmaio los angeles businessjournal, producepay 43m series g2vp 300mmaio businessjournal, investment services, producepay raises $43 million,interactive online platform, perishable food market price tracker, producepay stock