Edge Impulse, a provider of machine learning at the edge, announced today that it has closed a Series B funding round of US$34 million.
Led by World Innovation Lab, Valor Equity Partners and Motorola Solutions Venture Capital, the new financing tripled the company's valuation. It will help Edge Impulse accelerate development of AI-powered edge devices.
Overview of Edge Impulse
Edge Impulse is an edge computing platform that examines and captures input data from physical sources, such as sensors and cameras, to generate insights. It provides a comprehensive suite of features to help developers create IoT connected devices with machine learning capabilities that enable predictive analytics, improve operational efficiency and enable the applications of digital transformation in industry.
The Edge Impulse Platform enables everyone—from beginners to experts—to unlock the power of sensor data by simplifying the process for designing and training custom machine learning models for edge-enabled smart devices. Features include:
A comprehensive suite of libraries for model development and deployment
A graphical user interface to quickly setup and visualize sensor/input data streams
Automated training processes that convert raw input data into sophisticated machine learning models
Streamlined model deployment support directly on connected edge devices without needing any external management infrastructure
Sensors integration across different manufacturers and platforms to enable large scale deployments.
In addition, Edge Impulse encourages collaboration between project participants with its hosted platform which allows users to share projects easily across their organization or team. By offering prebuilt templates, microservices for streaming analytics, a development infrastructure on top of the cloud services and dedicated embedded customer service resources, the Edge Impulse Platform can help speed up the time needed to design a custom solution from concept through deployment in production.
New Funding
Edge Impulse, a company that develops Artificial Intelligence and machine learning technology for edge devices, has just announced that it has raised $34 million in a new round of funding, tripling its valuation.
The new funding will help Edge Impulse accelerate their development of AI edge devices, allowing them to bring their state-of-the-art solutions to more industries and customers.
Amount of Funding Raised
Edge Impulse, the leading edge AI platform for embedded devices, announced that it has closed a $34 million Series B round led by GV (formerly Google Ventures) to accelerate development of its product and expand its team. The new round brings Edge Impulse's total funding to $57.7M across five rounds, with previous investors including Newion Investments, Draper Esprit, and Replicant Ventures. The investment more than tripled the company's valuation from its last round in January 2020.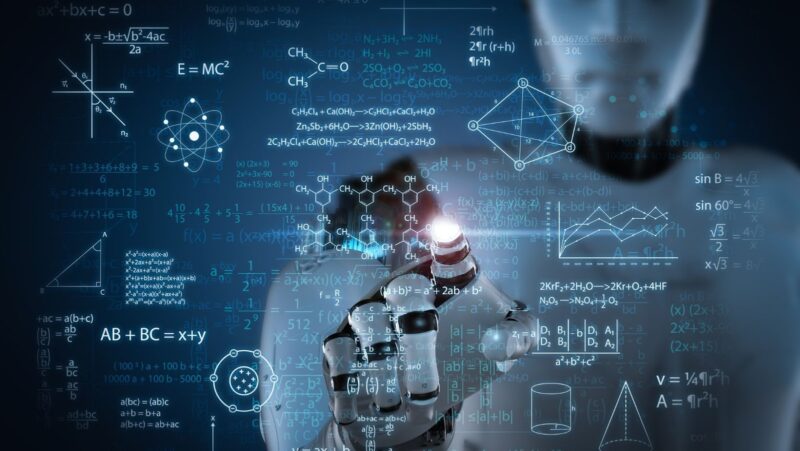 As part of the investment, GV Partner Andy Wheeler will take a seat on the board of directors at Edge Impulse. "Edge Impulse unlocks an untapped market of use cases for AI on embedded devices," said Wheeler in a statement. "We believe that this market is extremely important for data-driven companies as they look to gain competitive advantage in competitive industries like automotive, consumer electronics and IoT."
The new funding enables Edge Impulse to expand both their products and engineering teams to meet their quickly growing customer base who needs edge artificial intelligence capabilities. This capital will also help them advance their platform capabilities in terms of performance and scale to execute against the high demand in industries enabled by edge computing such as IoT, consumer electronics and automotive.
Investors Involved
Securing investment for a project can be an invaluable tool for success and many investors are willing to take a chance on promising ideas. Depending on the project's scope, you may need to include multiple investors to adequately fund your endeavour.
For an overview of the different types of investors you might consider engaging, it is important to understand the roles they each typically play in funding. Angel investors are often individuals or small teams investing their money into startup projects with potential for large returns. Venture capital firms engage in far more structured investments focused on startups that have already been established. Private equity firms often target larger companies looking for strategic investments with long-term returns and stability. Family offices generally offer customized solutions that allow other family members to invest in their initiatives or causes they deem worthy. And corporate venture funds come from within existing corporations, offering gateways into strategic partnerships and customer acquisition opportunities.
The type of investor chosen depends heavily on the project you're working on and its specific needs, so it is important to identify them before approaching any potential counterparts. There can also be significant differences between countries regarding investment requirements and regulations – familiarize yourself with local standards before you take steps towards establishing a relationship with a particular investor or firm.
Valuation
Edge Impulse has secured a Series B funding round of $34 million and has tripled its previous valuation. This new funding will help Edge Impulse accelerate the development of AI edge devices.
Edge Impulse's technology enables developers to quickly build, deploy and monitor ML-based products for the Internet of Things. With this new round of funding, Edge Impulse is poised to become the leading AI edge company in the world.
Previous Valuation
Valuing a company is the process of determining its current worth. This involves assessing a range of factors and estimating future cash flows. While there are many different methods to value a business, it is important to explore all options as they can significantly impact results.
There are several methods used to value companies and it's important to understand which one is right for your situation. Previous valuations are one way to value a business. Previous valuation simply refers to looking at what the business has been valued at in the past, including when it was bought or sold on the open market or by venture capitalists or private equity funds.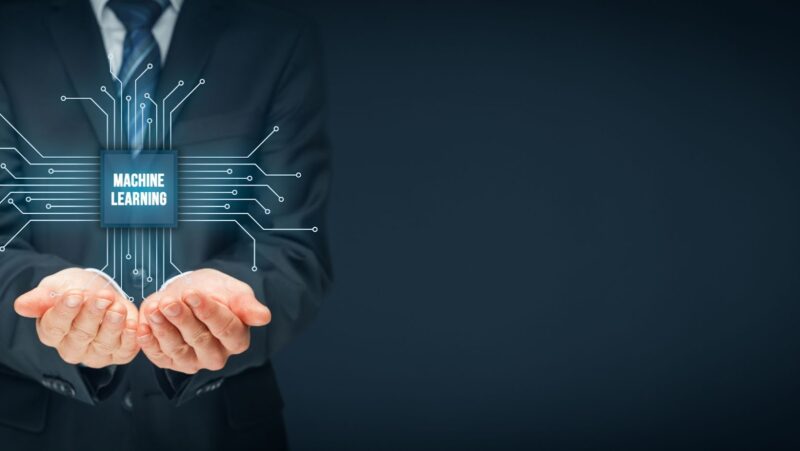 When it comes to using previous valuations as a method for valuing your company, you must consider factors such as timing, industry trends, and external forces that could affect pricing that may not be present today. Additionally, since market conditions can change over time, any company's previous valuation may no longer accurately reflect its current worth. As such, this method should always be used with other methods such as discounted cash flow (DCF) analysis and comparable transaction analysis (CTA).
In short, while considering the historic value of your business provides an important data point when making funding decisions, assessing past valuations alone may not give you an accurate representation of its current worth due to ever-evolving market conditions and external forces that could have affected pricing at different points in time. As such, this method should be utilized along with other valuation methods when determining the fair market value of your company.
Current Valuation
Edge Impulse, a San Francisco-based AI startup building a cloud- and endpoint IoT platform to enable sensors to process data in real time, announced today that it has raised $34 million in Series A funding. The round, led by Atomico, brings the company's total funding to $40 million and more than triples their pre-money valuation from $11.6M to $33M.
Edge Impulse has been at the forefront of IoT AI innovation since its inception in 2019, launching applications focused on helping companies scale up their sensor-driven products faster. Edge Impulse's cloud infrastructure offers customers an integrated approach to manage their connected solutions across the cloud and edge platforms. With its suite of cloud services for sensors, Edge Impulse simplifies managing and deploying pre-trained machine learning algorithms without sacrificing performance or scalability.
The new funding will be used mainly for growth acceleration and R&D investments to meet customer demand while expanding into new markets. According to the company's CEO Zach Shelby, "The additional capital will help scale our operations teams and build out an even larger customer base that is rapidly growing in scale, complexity and existing challenges."
Specifically with this fresh capital injection, Edge Impulse will help customers quickly deploy world-leading AI models on ultra low power devices enabling real time insights at massive scale for millions of deployed devices.
Impact of Funding
The announcement of the new funding round for Edge Impulse has brought a lot of excitement to the AI edge device industry, as the funding will help to accelerate the development of AI edge devices. The level of funding also indicates a tripled valuation of Edge Impulse. This news will have a positive impact on the industry and is a great achievement for the Edge Impulse team.
Let's take a closer look at the impact of this funding.
Accelerate Development of AI Edge Devices
Edge Impulse has raised $34 million in a Series B funding round, tripling the company's valuation, and will use the funds to accelerate development of AI edge devices. This funding follows a successful Series A round that drew in $14 million in December 2020, which resulted in a total investment pool of nearly $50 million to date.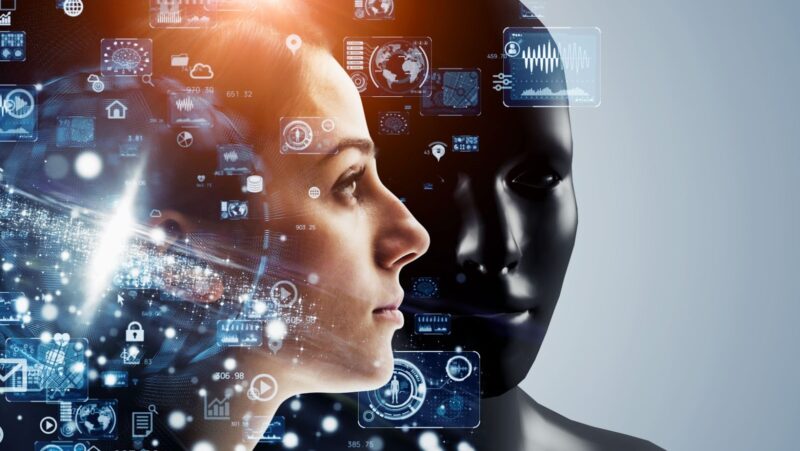 The Series B funding was led by German-based industrial technology investor Merck Global Growth and venture capital firm Crane Venture Partners, with additional participation from several strategic investments by EP Global Commerce (a business owned by E.P.Unicorn Group), Nutanix, ARM Holdings and Samsung Catalyst Fund. These investment partners join existing investors Partech Ventures and Heal Capital who first invested in the company in late 2019.
The capital infusion comes at an ideal time for Edge Impulse as AI at the edge continues to gain momentum. Edge Impulse is leading this trend with a platform for developers that helps teams quickly build secure edge devices using embedded sensor data – such as acoustic, inertial and imaging – powered by state-of-the-art machine learning algorithms. By tapping into Merck Global Growth's extensive industry experience and expertise, while maintaining its relationship with the newest strategic investors already involved with Edge Impulse, the company believes it can capitalize on the increased momentum around cloud-native robotics applications, self-driving vehicles and medical diagnostic equipment to further accelerate growth plans.
Expansion of Global Presence
As organizations decide to expand their global presence, a major component of their success rests upon funding. Funding provides the resources needed for new market development and facilitates broader outreach efforts. It also helps to ensure greater access to resources that fuel international growth and adds stability to potential investments in new markets.
Organizations benefit from funds by gaining access to technologies, human capital, infrastructure, and capital which can provide competitive advantages in new markets. In some cases, support from government sponsored agencies or multinational agencies may be available to provide additional funding opportunities. Optimally crafted funding plans can directly impact long-term sustainability while reducing risk associated with global operations.
In addition to acquiring the necessary financial resources, it is important for any organization seeking an international presence to adequately research various international markets and regulations. Organizations should understand consumer preferences in target markets and existing competition before launching a globally-minded marketing strategy or launching their product outside of its country of origin. Furthermore, proper compliance with laws is paramount for organizations operating internationally. Comprehensive due diligence should precede any major investment into new market expansion endeavors to benefit all stakeholders within the organization going forward.
Conclusion
In conclusion, Edge Impulse's recent successful financing round indicates that the company is growing rapidly. With this new capital, the company is positioned to continue its expansion into the AI-powered IoT edge analytics market, as well as enter adjacent markets such as digital transformation and industrial machine learning.
Additionally, Edge Impulse's triple valuation points to high investor confidence in the potential returns from investing in the company.
tags = Edge Impulse, Triples Valuation, Raises $34 Million, double its workforce, ML algorithm development, edge impulse series 234m 54manadiotiszdnet, Nvidia GPUs, MCUs, Silicon Labs